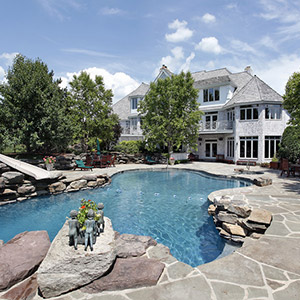 Homeowners
Save time, money & headaches with a property manager.
PacificWest (A division of Century 21) is fully aware that your home is your greatest value in terms of assets. With that being said, we will service your home with the highest ethical standards. Second, we will fill your vacancy in an efficient and effective manner by finding the RIGHT tenant, without compromising the diligent search process. Finally, we will conduct a thorough analysis of the market to ensure you are generating the highest return on your income-producing asset.
Value-Added Services
We go above and beyond:
Rental Evaluation – We will provide you with an accurate evaluation based on an array of both economic and comparable factors to ensure maximized rental income is achieved.
Strategic Marketing – We have a variety of marketing strategies to ensure our client's properties get maximum exposure. Our strategies include listing properties on our well-branded website, providing updates to our existing clients who receive newsletters if a property matching their specifications is available, our own personal digital marketing strategy targeting tenants seeking a home as well as advertising in local newspapers and magazines.
Rental Viewings – We will coordinate the viewings for prospective tenants and handle all the move-in and move-out arrangements once we have selected the right tenant.
Tenant Screening – Our goal is to provide unitholders with stable and long term tenancies. We achieve this by conducting a thorough analysis of the short-listed tenants, which includes credit checks, references from employers and previous landlords.
Documentation – We will assist you with the complete property agreement to ensure it is compliant with the Residential Tenancy Act of British Columbia.
24/7 Service – We have strong relationships with a variety of contractors with reasonable rates who can facilitate any repair or maintenance issue that may arise while a tenant is in place.
Inspections – We will conduct move-in, move-out and regular inspections of your property to protect your asset.
Rent Collection – We will collect the rental income as well as provide monthly/annual owners statements.
Our Fees
Here's an overview of our fees. Please feel free to contact me if you have any questions on how our process works.
No fees for property lease renewals or extensions to existing leases.
All property management fees are deductible against your income for income tax purposes.
Fees are subject to GST/PST as required by law.
We do NOT upcharge on invoices from trades.
Lease-up fee of 50% of the first month's rent to secure a quality tenant.
Leasing fee of $120 or 8% (whichever is greater).
Save time & headaches. Maximize your investment property today:
CONTACT US or call (778) 867-0482