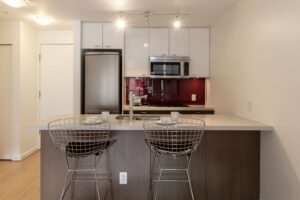 Finding the right property management company in Vancouver, BC, is crucial for the success and smooth operation of your real estate investments. Whether you're a seasoned property owner or just starting in the real estate game, asking the right questions is vital to ensure you choose a reliable and experienced property manager. In this guide, we'll explore the 10 key questions you should pose before making this significant decision.
How experienced is the property management company in Vancouver BC?
Experience is often a key indicator of a property management company's competence. In a city as diverse and dynamic as Vancouver, a seasoned property manager is more likely to navigate the complexities of the local market effectively. Before committing, inquire about their years in the business, the types of properties they've managed, and any specific challenges they've encountered in Vancouver's unique real estate landscape.
What services does the property manager offer for Vancouver properties?
Understanding the range of services offered by a property manager is crucial for aligning your needs with their capabilities. Vancouver's real estate market demands a comprehensive set of services, including property advertising, tenant screening, rent collection, and property maintenance. A detailed breakdown of their services will help you assess if they can meet the specific needs of your properties in Vancouver.
Are there any specific fees associated with hiring this property management company?
Transparency is key when it comes to financial matters. Inquire about the fee structure of the property management company and ensure there are no hidden costs. Vancouver's property management fees can vary, so having a clear understanding of what you'll be paying for will help you make an informed decision.
Can the property manager provide references from current clients in Vancouver?
A reputable property management company should have no qualms about sharing references from current clients. Speaking with property owners who have experienced their services firsthand in Vancouver will provide valuable insights into their professionalism, communication, and overall performance.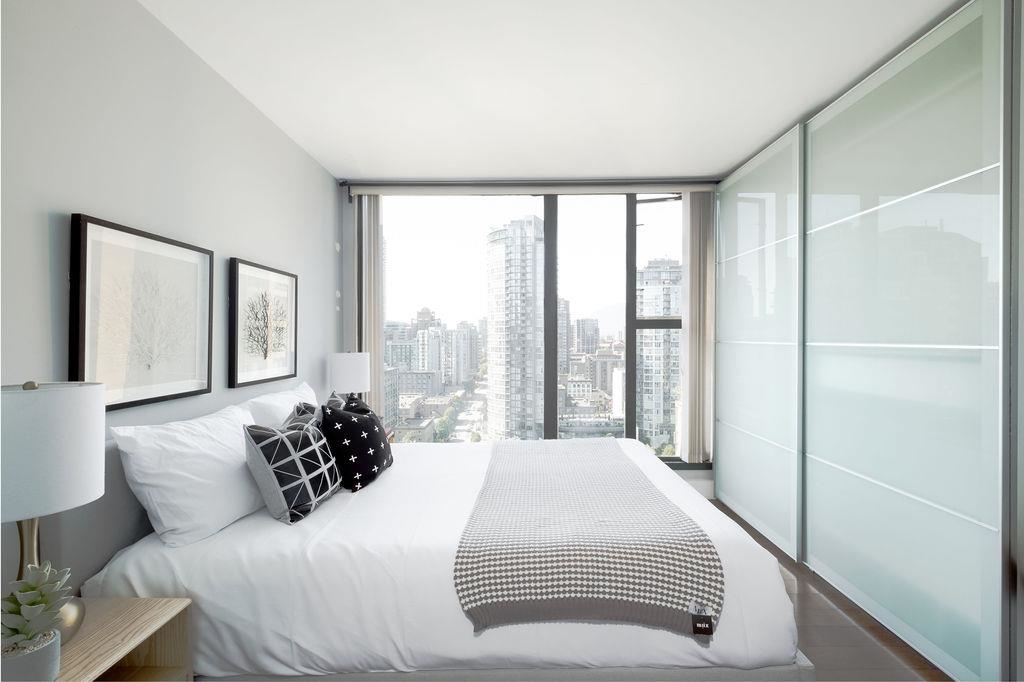 How does the company handle maintenance and repairs for properties in Vancouver?
A reliable property management company should have a proactive strategy for handling maintenance and repairs in this dynamic environment. Inquire about their preventative maintenance plans, which can help address issues before they escalate. Additionally, understanding their network of trusted contractors and service providers in Vancouver is crucial for swift and effective resolution of any issues that may arise. Ensure they have a clear process in place for emergencies, such as plumbing or electrical problems, and inquire about the timelines for addressing routine maintenance tasks to maintain the overall appeal and functionality of your properties.
What is the property manager's approach to tenant screening in Vancouver BC?
Tenant screening is a critical aspect of property management, especially in Vancouver's competitive rental market. A thorough screening process is essential for attracting reliable and responsible tenants who will treat your property with care. Inquire about the specific criteria the property management company uses for screening tenants. This may include a review of rental history, credit checks, employment verification, and references. Understanding their approach to assessing potential tenants' financial stability and rental history will provide insight into their commitment to ensuring a positive and secure living environment for your properties. 
How often does the property management company communicate with property owners?
Effective communication forms the backbone of a successful partnership between property owners and management companies. The frequency and transparency of communication are critical factors to consider when evaluating a property manager. A reliable company should have a structured communication plan that includes regular updates. Inquire about the methods they employ—whether it's through emails, phone calls, or a dedicated online portal. Understanding the rhythm of communication ensures that you are consistently informed about the performance of your properties, any ongoing tenant issues, and important financial matters.
Is the company familiar with and compliant with Vancouver's rental laws and regulations?
The legal landscape of rental properties in Vancouver is dynamic, with laws and regulations subject to change. Staying informed and compliant with these evolving rules is non-negotiable for a reputable property management company. When assessing a potential property manager, inquire about their knowledge of current rental laws and their commitment to staying updated on any changes.
A well-versed property management company should demonstrate a thorough understanding of Vancouver's tenancy laws, including regulations related to tenant rights, eviction procedures, and property maintenance standards. This knowledge is not only vital for the day-to-day management of your properties but also for mitigating legal risks and potential disputes with tenants.
What is the process for handling tenant issues or disputes in Vancouver properties?
Tenant satisfaction is paramount in property management, and a well-defined process for handling issues and disputes is crucial. In Vancouver, a city known for its diverse tenant population, the property management company's approach to conflict resolution is of utmost importance. A reliable company should have clear protocols for addressing tenant concerns promptly and impartially. Inquire about the communication channels with tenants and how they mediate disputes to ensure that both parties feel heard and understood. A transparent and fair resolution process not only fosters positive relationships but also contributes to tenant retention, a vital aspect of successful property management in Vancouver's competitive rental market.
Does the property management company have a local presence and office in Vancouver BC?
The significance of a local presence cannot be overstated in the dynamic real estate landscape of Vancouver. Beyond the practical advantages of quick response times, a local office demonstrates a deep commitment to the community and an understanding of the intricacies of Vancouver's real estate market. When a property management company has a physical presence in the city, it signifies a hands-on approach to managing properties and a willingness to engage directly with local challenges. Moreover, a local office provides tenants with a tangible point of contact, fostering a sense of security and reliability. Before making a decision, consider the accessibility and visibility of the property management company in Vancouver, as this can significantly impact the overall management experience for both property owners and tenants.
Unlocking Excellence: Your Ultimate Guide to Property Management in Vancouver, BC with Pacific West Property Management
Ready to elevate your property management experience in Vancouver, BC? Pacific West Property Management is your trusted partner in navigating the dynamic real estate landscape of this vibrant city. With a proven track record, comprehensive services, and a commitment to transparency, we stand ready to take the reins of your property management needs. Don't settle for anything less than excellence – reach out to us today and let Pacific West Property Management redefine your expectations. Your journey to stress-free property ownership in Vancouver begins here. Contact us now to discuss how we can tailor our services to meet your unique needs.