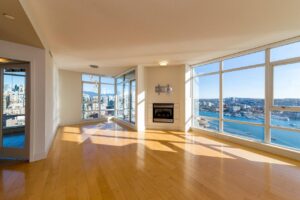 What Are the Responsibilities of a Property Manager?
As a property manager, you can play an essential role in the real estate industry. Property managers are responsible for overseeing and managing residential, commercial, and industrial properties. From ensuring that rental properties are kept up to code and monitored for safety issues to keeping tenants happy, there is a lot of responsibility that comes with the job! The role of a property manager comes with many responsibilities and this article will cover the key areas that need to be consdered when taking on this important role.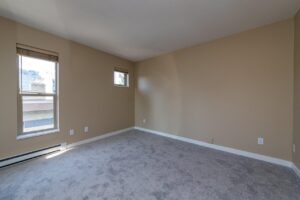 Lease Negotiation
As a Vancouver property manager, lease negotiation is an essential part of the job. Negotiating and signing a legally binding agreement between homeowners and tenants is an ongoing responsibility that can require strong interpersonal and communication skills as well as knowledge of real estate law.
Property managers must ensure that all parties involved are aware of their individual rights and responsibilities throughout the leasing process. They should also be familiar with local rental laws to ensure both tenants' rights are protected while the homeowner's interests are respected. It is important for property managers to remain impartial during lease negotiations by representing both sides in a professional manner to reach mutually beneficial outcomes.
Property managers must thoroughly review potential leases from start to finish, managing every detail from rent amounts and security deposits to length of tenancy agreements; they must also be prepared for any possible disputes or complications that may arise along the way.
A property manager at Pacific West Property Management will review landlord and tenant information to ensure that all parties understand what rights and obligations they have while renting or leasing a property. Additionally, we are responsible for negotiating terms with both parties if there are any disagreements regarding the lease agreement. We also make sure that any changes made to the rental agreement are documented in writing so that both parties can understand them clearly.
A property manager plays an important role in tenant relations, and Pacific West Property Management is no exception. Our team of experienced property managers is dedicated to providing exemplary customer service for their tenants.
Pacific West Property Management's primary responsibilities when it comes to tenant relations include responding to maintenance requests in a timely manner, performing regular inspections of the rental units, and assisting tenants with any questions or concerns they may have about the property. The team also ensures that all lease agreements are up-to-date and compliant with local laws, helping keep both landlords and tenants protected.
At Pacific West Property Management, the team strives to ensure that each tenant has a positive experience living on the managed properties.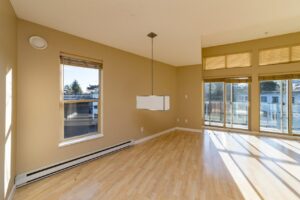 Property Maintenance
A property manager must be knowledgeable on local building codes and regulations, as they are responsible for making sure their properties meet all legal standards.
Property managers must be able to complete minor repairs themselves or arrange for them to be completed by a reliable contractor. They must also take action when tenants report larger repair needs that require more specialized attention and skills.
Pacific West Property Management has been providing exceptional property management services for more than two decades, and they understand the importance of managing all aspects of a property.
One of the key responsibilities of a property manager is to ensure that all components related to the maintenance and upkeep of the properties are maintained in good condition. This includes checking on water systems, HVAC systems, electrical wiring, fire safety equipment, plumbing fixtures, and other common areas.
Property managers at Pacific West property management play an essential role in the real estate industry
Pacific West Property Management is a company that provides essential services to property owners and tenants alike. We specialize in the mnagement of both residential and commercial properties, ensuring that all buildings are properly maintained and safe for the occupants. Pacific West Property Management ensures that all properties are well cared for by providing full-service solutions such as maintenance requests, tenant screening, rental agreements, and monthly reports.
Property owners can rest assured knowing they have a trusted partner in Pacific West Property Management. With our extensive knowledge of local laws and regulations, we provide accurate advice on lease renewals, security deposits, evictions, and more. By keeping up with the ever-changing real estate market trends, Pacific West Property Management can ensure maximum return on investments while minmizing risk to their client's portfolios.