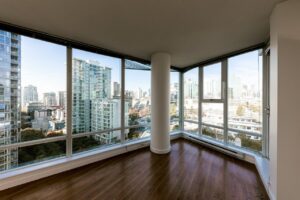 Work with a Vancouver Property Manager to Rent Your Home
Have you been thinking about renting out your home but don't know where to start? Working with a Vancouver property manager can be the perfect solution for you! Property managers have years of experience in the rental market and are equipped with all the knowledge needed to help you take your home rental to the next level. We can walk you through the entire process, from finding potential tenants to handling any maintenance issues that may come up.
When you work with a Vancouver property manager, you can be sure that your investment will be managed efficiently and with care. Property management services provide a number of benefits for both landlords and tenants. For landlords, property management services can help to keep your properties in good condition, increase rental income, and reduce maintenance costs. For tenants, property management services can help to ensure that their units are well maintained and secure, provide timely notice of maintenance or repair needs, and help to avoid conflict or damage caused by faulty or neglected property.
What do Vancouver property managers do?
Vancouver property managers are responsible for the day-to-day operations of rental properties in the city. We oversee maintenance, security, and tenant relations, and may also provide marketing services to attract new tenants. In addition, property managers also offer leasing and brokerage services to clients.
How a Vancouver property manager can help you
Property management in Vancouver can be daunting for those new to the process, but with the help of a knowledgeable professional, you can ensure that your property is managed properly and efficiently. Pacific West Property Management provides comprehensive services including property assessment, maintenance, marketing, and more. We take care of all the details so that you can focus on your business or home. Contact us today to learn more about our services.
Property managers at Pacific West understand the importance of keeping your properties clean, well-maintained, and safe. We will work diligently to get your property listed and sold as quickly as possible, while also ensuring that all of the necessary taxes are paid on time.
Preparing Your Home for Renting
When looking to rent out your property, it's important to take care of any necessary preparations. Here are a few tips to help make your home rental experience smoother:
Make sure all required permits are in order. This includes zoning changes, building, and electrical inspections, and fire safety evaluations.

Update the décor to reflect the property's new tenant. Include fresh paint or wallpaper, new furniture, and updated art or photos.

Keep up with routine maintenance tasks like cleaning windows and gutters, filling in holes in sidewalks and driveways, and fixing broken streetlights or irrigation systems. Doing so will improve the appearance of the property while keeping it safe and habitable. It'll also reassure potential renters that everything is in working order before they commit to a lease agreement.
Conclusion
Working with a Vancouver property manager is the best way to ensure that your rental property is rented quickly and efficiently. With our knowledge of the market and years of experience, we will be able to get your property rented quickly and at a fair price. Contact us today to get started!